SURFMAYO wetsuits getting a new lease of life
At the start of 2019 SURFMAYO decided to do a full review of all our old wetsuit stock. We discovered that we had accumulated nearly 60+ wetsuits that were not fit for service within the surf school anymore, however we really didn't want to dump them.
So we decided we best do some research to see if it was possible to reuse or recycle these wetsuits anywhere. After a couple of emails, we were directed to the Upcycle movement run by Lynn Haughton (https://theupcyclemovement.com/).
Luckily Lynn was happy to take our old wetsuits and use them to make recycled handmade products like carry bags, laptop bags, pencil cases, beer bottle coolers, etc.
All recycled products produced from the upcycle movement, Lynn adds a personal touch by letting the customer know where the product originated from via a personalised name tag.
It's amazing to think our old wetsuits have been given a second lease of life & will be used around the country for many different uses other than surfing.
#theupcyclemovement #SURFMAYO #recyclewetsuits #wildatlanticway #reuse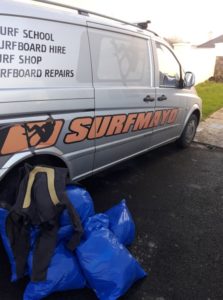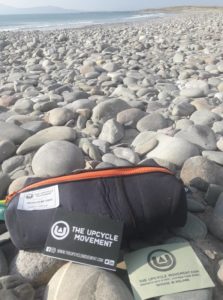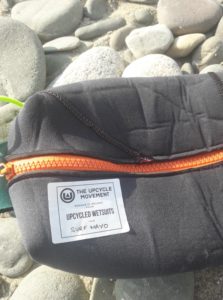 60+ SURFMAYO wetsuits reused into a new lease of life by the Upcycle Movement